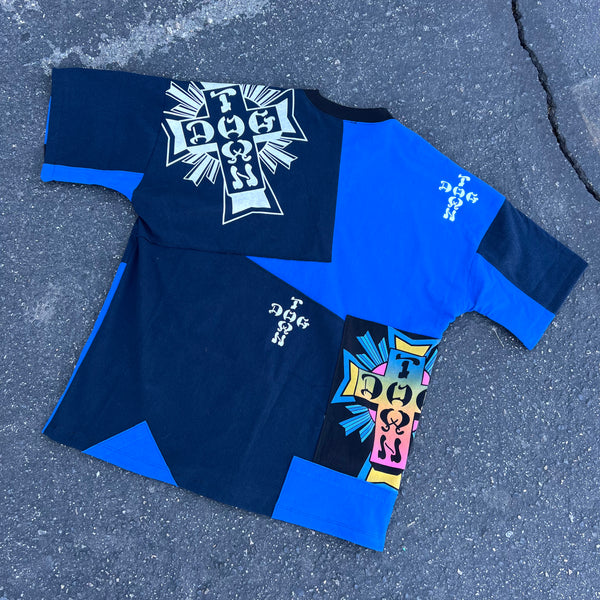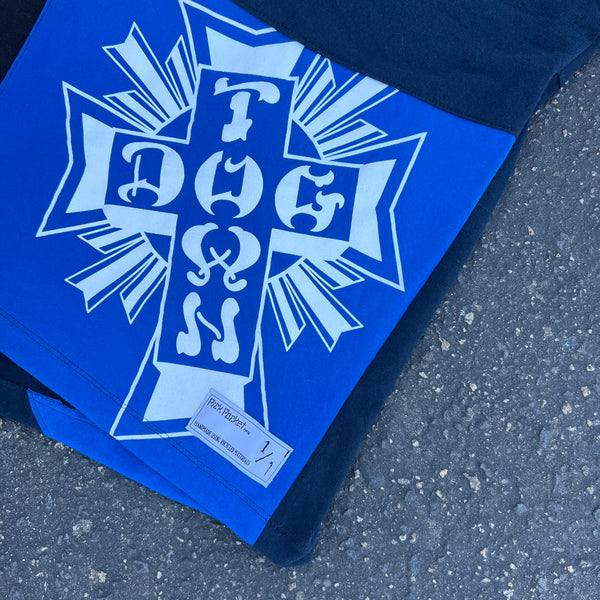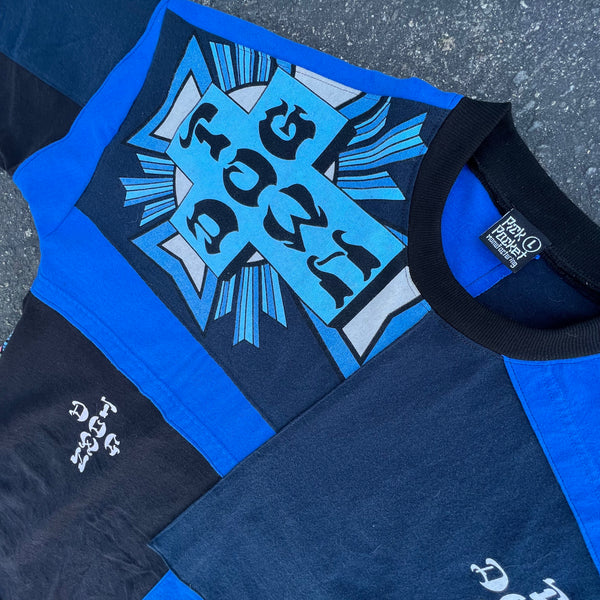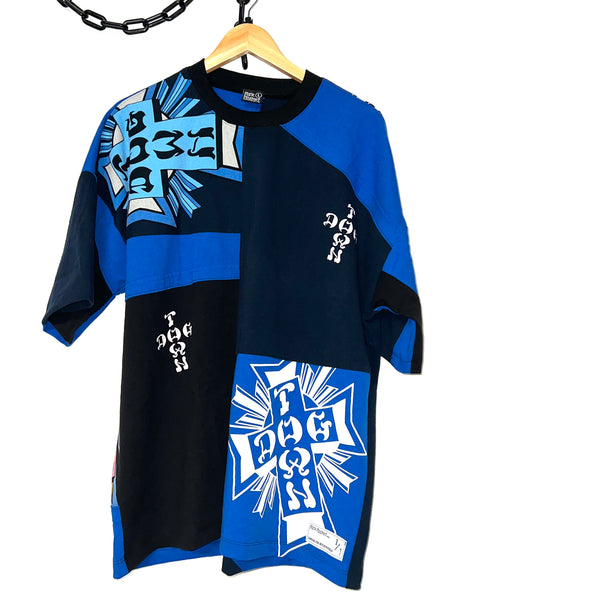 Made entirely from scratch using 4 old Dogtown shirts. Black, navy, and royal blue shirts patched together to make a nice oversized tee with a slightly boxy fit..
One of a Kind

Size Large

Cotton/polyester blend 3-end fleece

thick collar
Generous Boxy fit

Skater owned and sewn in house. San Diego, California.